Family members are often the first people to step up and care for senior relatives affected by Alzheimer's disease. No 2 situations are identical because we're all unique people. So, having a solid foundation of knowledge about the disease can help family caregivers care for their loved ones without burning out.
Our tips for caregivers and family members of people with Alzheimer's include the following:
Accept the diagnosis
Learn more about Alzheimer's
Create a plan for the future
Don't neglect self-care
Seek professional support
Several options exist for supporting someone with Alzheimer's disease, from temporary care services like respite care to more permanent care options like memory care. It's important to note that it doesn't have to be a one or the other choice. All the options for care and support may be beneficial throughout a senior's health journey.
What Is Alzheimer's?
Alzheimer's disease is a form of dementia that accounts for approximately 60–80% of all cases, making it the most common form of dementia. While age is considered a major risk factor for developing Alzheimer's, the disease itself is not considered a normal part of aging for every person.
Unfortunately, Alzheimer's can worsen over time because it's a progressive disease. Early stages of Alzheimer's may include mild memory loss, but an individual may lose their ability to carry on a conversation or respond to their environment as the disease progresses.
Signs of Alzheimer's Disease
There isn't a definitive sign of Alzheimer's because it can vary from person to person, but the common signs of Alzheimer's may include:
Minor memory problems during the early stages
A decline in non-memory aspects of cognition
Difficulty finding the right words
Difficulty understanding visual images or spatial relationships
Impaired reasoning and judgment
Increasing confusion as the disease progresses
Changes in behavior, like increased aggression
Changes in mental health, such as depression
Tips for Caring for Someone with Alzheimer's
Family members may not need much extra care during the early stages of Alzheimer's. But eventually, care needs can increase. Preparing for those changes helps provide positive experiences for those experiencing Alzheimer's and their families.
Accept the Diagnosis
It's important to accept and recognize a diagnosis of Alzheimer's. Researchers haven't discovered a cure for Alzheimer's, and Alzheimer's can't be reversed, so unfortunately, those affected by the disease may face daily challenges. The effects of Alzheimer's can apply to both those who are diagnosed and their caregivers.
We know accepting the diagnosis can be much easier said than done. Alzheimer's eventually leads to massive life changes, and those changes can affect seniors and their families. These early stages give everyone involved a chance to process the change and transition into a new stage of life.
Learn More About Alzheimer's
It's important to learn what you can about Alzheimer's. There may be new demands and changes for caregivers as the disease progresses. So, learning about the condition can equip a senior's loved ones to provide loving care while reducing the risk of burning out.
Your focus for learning about Alzheimer's might include subjects like how to support senior brain health or coping methods for changes in behavior.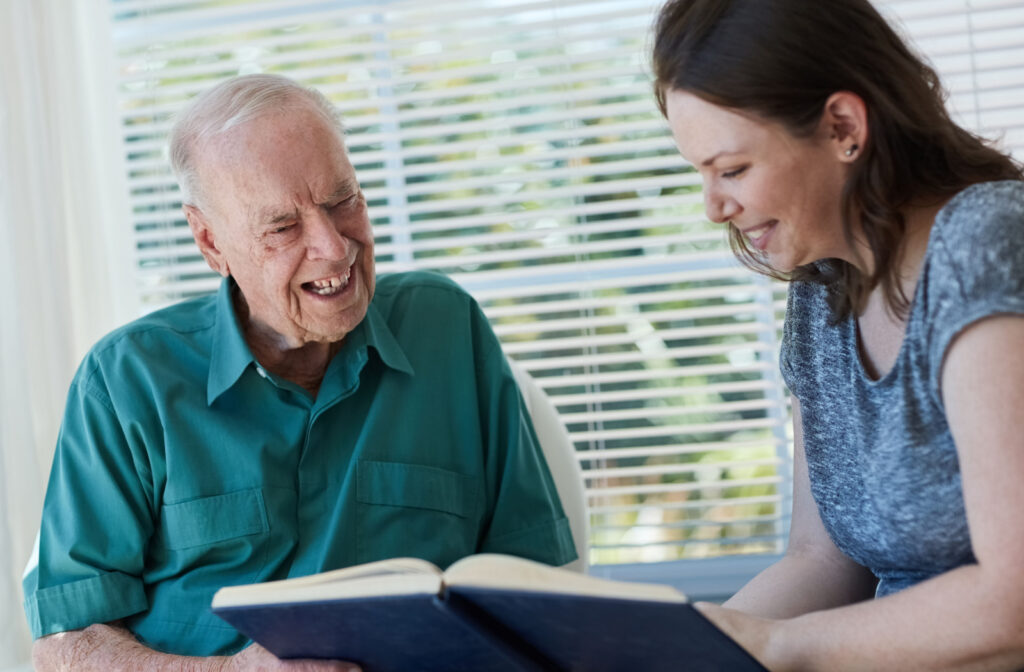 Create a Plan for the Future
Planning is an integral part of any Alzheimer's diagnosis, especially in the early stages. Your plan might include things like changes in a person's living situation to keep them at home as long as possible or looking into the possibility of a senior community that offers memory care.
Don't Neglect Self Care
If it's your loved one who is diagnosed with Alzheimer's, it can be hard not to throw yourself into their care completely. Taking on the potential challenges that come alongside caring for someone with Alzheimer's, especially in its later stages, can be an ultimate act of love.
But a caregiver must take time to care for their own needs as well. This includes making time to do things they enjoy or taking a vacation to rest and recover.
Fortunately, some communities offer temporary respite care. Using a service like this can give a caregiver the peace of mind that their loved one is being cared for properly while they make a little time for themselves.
Seek Professional Support When Necessary
There's no shame in turning to professional caregiver services when caring for a loved one with Alzheimer's. There are often several options available. Assisted living may be an option during the early stages of Alzheimer's when a senior doesn't need full-time care.
Memory care is full-time care from a team that has specific training and experience with caring for individuals with dementia and its potential difficulties or complications. Respite care typically offers similar services, but temporarily. Respite care can also be an opportunity for a senior and their family to explore professional care as an option.
Plan for the Future
Planning where to spend retirement is an important part of aging. Although a diagnosis of Alzheimer's might complicate that planning, there are still options. Contact us at Barton House Nashville and book a community tour if you or a loved one are considering Nashville for retirement and want support for conditions like Alzheimer's.