A new dementia diagnosis can be jarring for a family. You want to help your parent feel safe and comfortable as their condition progresses and be as supportive as possible.
Whether your parent is still in the beginning stages of dementia or progressing rapidly, moving them into memory support at Barton House Memory Care is a safe, secure community with trusted caregivers to maintain a high quality of life during difficult times.
There are several ways you can deal with your parent with dementia through every stage of their condition, from making plans for the future, supporting their health, and accepting outside care.
Accept the Diagnosis
Dementia is a general term to describe a cluster of cognitive symptoms in older adults. The most common form of dementia is Alzheimer's disease which can affect memory, language, problem-solving, and other cognitive functions.
Alzheimer's and dementia can appear differently from one person to the next, but some common symptoms can include:
Losing or misplacing things
Forgetting recent events or facts
Getting lost or wandering
Confusion, even in familiar situations
Losing track of time
Problems with decision-making and problem-solving
Difficulty with language or following conversations
Struggle with performing everyday tasks
Personality changes
Social withdrawal
Feeling extreme emotions like anxiety, anger, or depression
Inappropriate behavior
Watching a loved one undergo such a dramatic change can be difficult for both of you. Accepting the diagnosis, processing the news, and transitioning to their new reality enables you and your parent to seek the proper intervention early.
Prepare for the Future
Your goal will always be to help your parent maintain their independence. Still, you'll always be concerned about their safety. Dementia will progress to the point where they'll need around-the-clock care, and seeking that care early can help your parent take an active role in making plans for their future.
Once you and your parent have processed the news, begin making plans now to avoid future stress. Ensure their legal, financial, and healthcare affairs are in order and start looking into assisted living memory support so they can participate in tours and feel empowered to make decisions.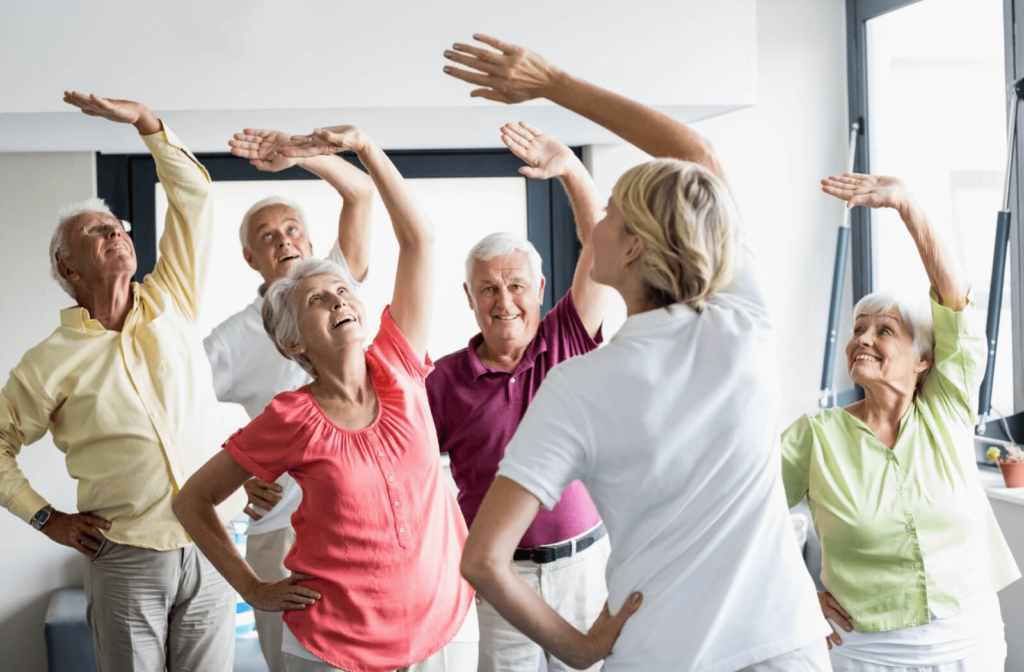 Aim to Slow the Progression of Symptoms
While dementia has no cure or treatment, experts have found that certain lifestyle factors can help slow the progression.
Diet
A healthy diet can help support cognitive function, and certain foods can help reduce cognitive decline. Limiting alcohol, sugar, and inflammatory foods can improve a variety of health conditions, keeping your parent's body and mind in the best shape.
Preventing or managing diabetes is critical in those with dementia. Diabetes can elevate your risk of developing long-term cognitive problems. When blood glucose levels aren't controlled, it can damage nerve connections in the brain over time, increasing the risk for dementia.
Exercise & Heart Health
Physical exercise is linked to heart health, and preventing vascular problems can help slow cognitive decline. Exercise can be a powerful protective factor in maintaining healthy cognitive functions for longer.
Social Connection
The built-in community of Barton House Memory Care residents can benefit the spirit and mind. Isolation and loneliness can contribute to cognitive decline, so it's important to cultivate friendships and companionship to slow memory decline.
With activities, games, and events scheduled in our calendar, we offer plenty of opportunities for your parent to meet their new neighbors with similar interests.
Accept Support from Barton House Memory Care
Dealing with your parent's dementia can be demanding and overwhelming. You don't have to do it alone. At Barton House Memory Care, we have supportive resources for you and your parent to navigate a dementia diagnosis.
We have a secure community with staff and caregivers that treat your parents like family. With activities to keep your parent mentally, cognitively, and socially stimulated, we're expertly equipped to improve their quality of life and maintain their independence for as long as possible while keeping them safe.
Schedule a visit to our community to meet our staff, explore our amenities, and see our different apartment floor plans. We're here to answer your questions about your parent's care and help you and your parent feel supported.